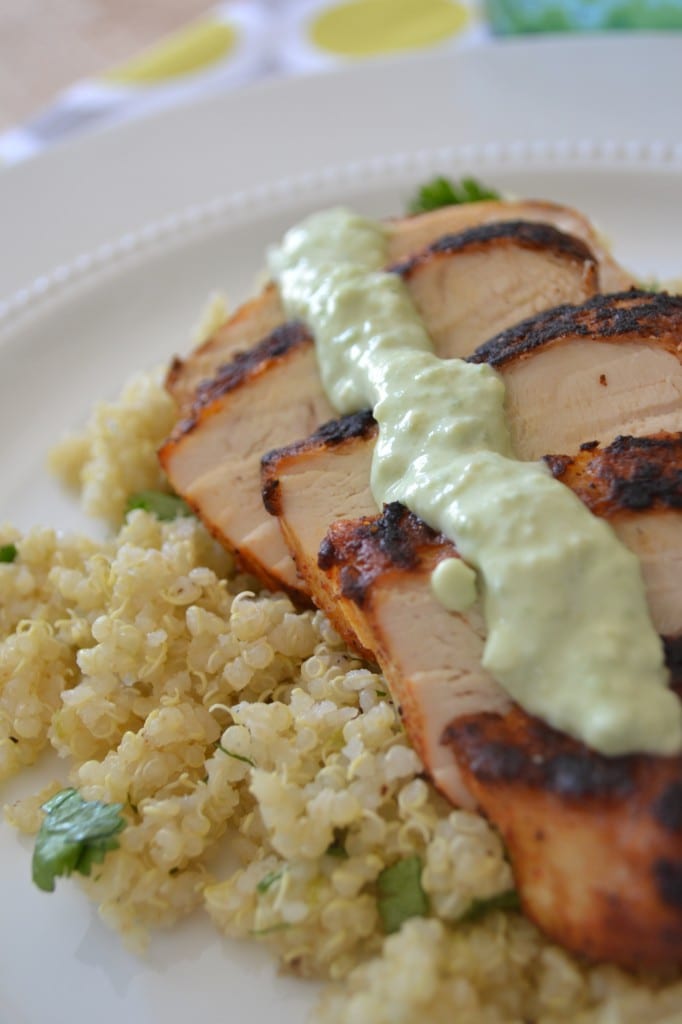 Another goal I've decided to make happen in 2013 is making those things I say "I want to try" a reality. This mostly applies to Pinterest.
I find myself
pinning
late at night and thinking I should really try to do some of the things I pin. Well I've decided for the food related "pins" that I would try a new recipe every week.
So every week I'll pick a new one and report back on how it goes.
First up,
Blacken Chicken and Cilantro Quinoa
via Sarcastic Cooking. I love all things quinoa. I believe it stems from being half Peruvian and having a grandmother who cooked it often. If cooked properly it is insanely delicious and good for you too.
I followed this recipe completely, ditching any prior quinoa cooking instructions I know.
VERDICT
A winner!
The chicken was spicy, I'm not big on spicy, but so very tasteful. I have since made the chicken again and eaten it over salad greens. It is super easy to make as well.
The quinoa was also quite delicious. I think if you've not had it before this is a good beginner quinoa recipe.
The avocado sauce was not my favorite but I think it has more to do with my growing lack of fondness for greek yogurt.
Overall this is a definite keeper. Can't wait to make it again.